Blockchain payment gateway CoinGate starts first trials on LN for merchants
CoinGate is a blockchain payment gateway which started off in 2014, with a belief that the benefits of blockchain-based payments - cost-efficiency, speed, privacy and security can tackle a lot of shopper pain points and serve a huge number of business cases. Bridging the gap between cryptocurrency owners, who are looking for ways to use their coins for purchasing goods and services, and merchants, that can easily utilise the benefits of blockchain to grow their businesses stays the top aim of CoinGate.
Team CoinScenario.com reached out to Veronika Mishura, Marketing Manager of CoinGate to speak to us exclusively and answer our questions about how CoinGate is 'the' solution that the world is waiting for.
Enjoy the Read!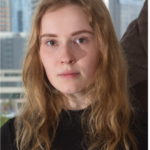 Can you please tell us what is so special about your blockchain payment gateway?
CoinGate is a community-oriented cryptocurrency payment gateway. We always look for solutions to better the technology and user experience while buying and accepting cryptocurrencies. We were one of the first gateways to implement SegWit in 2017, on the forefront of Lightning Network in 2018, and we already look for further opportunities to help cryptocurrency adoption.
What do you intend to achieve with CoinGate?
Our main mission is to promote cryptocurrencies as a convenient, cheap and safe method of payment. Therefore, we work towards contributing to the adoption of cryptocurrencies in online and brick and mortar stores.
Is CoinGate a for-profit or a non-profit initiative? How do you intend to generate revenues?
We are for-profit organization. Our main stream of revenue is from the merchants that use our services for accepting cryptocurrencies. CoinGate charges 1% flat fee from the payment, with no hidden, 'network' or additional fees for the users.
What is the progress of the platform so far?
We are looking for native integration of Ethereum to our payment gateway, adding new cryptocurrencies for traders, and a bunch of other important developments that we will announce to our users in the near future.
How can individuals and businesses benefit from CoinGate?
Individuals can buy and sell their cryptocurrencies on our platform with multiple payment methods. For instance we were first to introduce buying Bitcoin with mobile credit in mid-2017. Businesses, obviously, can implement our payment gateway and accept more than 50 cryptos with no hassle. We are always out there for our customers, and support them in every single step, from registration on our platform to advice on marketing.
Have you raised any money through a Crowd Sale?
CoinGate have not run crowdsale at any point. The company was bootstrapped by three co-founders: Dmitrijus Borisenka, Jonas Gilys and Irmantas Baciulis.
How about the team? Anything you would like to share about them?
CoinGate team is great (and probably the youngest). The greatest part is that everyone is dedicated to what they do and most of the decisions are made in collaborative brainstorming.
Now, we are growing fast, and so does our team!
Any partnerships or collaborations so far? What about in the near future?
We believe in the importance of collaborations and so we cooperate with quite a few other companies. For instance, we process more than 50 cryptocurrencies via ShapeShift, we do credit card processing with Simplex, and mobile payments are processed by DaoPay.
Anything that you would like to say to our readers, that is not mentioned on the website or the White Paper?
Just yesterday we have announced a first trial of Lightning Network for merchants. This is probably one of the most awaited developments and we are happy to allow our users to try LN risk free. The whole list of merchants that accept Lightning Bitcoin can be found on our blog
On behalf of the team at CoinScenario.com, I would like to thank Veronika for her time to answer these questions for our readers. We wish the team CoinGate a great suceess in the coming months with their Lightning Network LIVE trials on their blockchain payment gateway.
Also Read: The Rise & the Fall of the ICOs: Complete ICO Analysis 2013-2018
---
Disclaimer: Readers should do their own due diligence before taking any actions related to the promoted company or any of its affiliates or services. CoinScenario.com is not responsible, directly or indirectly, for any damage or loss caused or alleged to be caused by or in connection with the use of or reliance on any content, goods or services mentioned in the press release.