Predicoin: Leveraging sentiment analysis for Crypto Traders
Predicoin is one of its kind data startups in the crypto space that is trying something new. Leveraging the crypto community sentiments on popular social media platforms and converting it into an actionable intelligence for crypto traders to make more informed decisions is something that nobody has cracked yet. 
CoinScenario.com team reached out to the team behind Predicoin to get some exclusive insights into Predicoin and their plans for the product launch.
Enjoy the Read!
---
What is Predicoin?
Predicoin offers crypto traders and investors an advanced dashboard of cryptocurrency data enriched with sentiment analysis.
Predicoin taps into the buzz worthy conversations about cryptocurrencies across news and social media platforms, mining and extracting content to detect trends and market sentiment. We train and implement machine learning methods to score the pulse of each cryptocurrency, which we call our SentScore.
Our algorithms take in the news, social media, "buzz" (viral trends), technical analysis, and fundamental data to calculate the SentScore for a given crypto asset. The SentScore gives crypto traders a snapshot of the cryptocurrency market sentiment, providing another layer of information for making more informed decisions.
Tell us about you and the team behind Predicoin?
Our team is made up of French and American crypto and tech lovers, who met in San Francisco.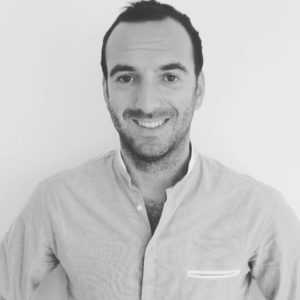 My name is Pierre-Alexandre Picard, and I'm running the growth, sales and marketing strategy at Predicoin. I bring my 12 years of experience in sales and marketing roles in the tech industry.
Yohann Merran is a successful entrepreneur and friend. Yohann is leading the UX development, product management, and is also working on the growth strategy with me.
Greg is an expert in deep learning and is leading the backend development. Greg is using his years of experience in data science and machine learning to develop Predicoin's SentScore.
Neven is an engineer based in California. He's an expert in designing and implementing strategies to power the SentScore.
Vince is getting his Ph.D. at Stanford University. He is currently bouncing between roles in cryptocurrency data analysis and marketing.
Why does the crypto traders and investors need a solution like Predicoin?
Several studies have proven the strong connection between news, social conversations, and price action of cryptocurrencies. With the constantly growing amount of cryptocurrency data — i.e. thousands of conversations on Twitter and Reddit — a crypto trader wastes a lot of time wading through insignificant information while searching for reliable sources.
We offer a news and social tracker that will help investors get an instant snapshot of a cryptocurrency through our SentScore. Our interface allows the user to look at the evolution of the SentScore, and compare with price data. We also provide the user with the latest and most viral content related to each cryptocurrency.
By automating the collection and analysis of data, we give users an edge on the cryptocurrency market by saving them time and allowing them to make informed investment decisions.
Who are the other participants on this initiative with you, who could potentially be early adopters?
We are an early stage startup, but already have demand for our product. We think that both newer and advanced cryptocurrency traders will benefit from using our platform.
We have also begun conversations with hedge funds and institutional traders who are exploring cryptocurrency trading, and who are in need of the solution that we provide.
Are you planning to do an ICO in the near future to raise money?
We're not currently planning an ICO. We are fully focused on delivering the product.
Anything that you would like to say to our readers?
Sign up on our website, to get an invitation to our beta. The tools we're building will become essential in tracking your favorite cryptocurrencies as the information surrounding the market grows.
Also Read: Blockchain payment gateway CoinGate starts first trials on LN for merchants
---
Disclaimer: Readers should do their own due diligence before taking any actions related to the promoted company or any of its affiliates or services. CoinScenario.com is not responsible, directly or indirectly, for any damage or loss caused or alleged to be caused by or in connection with the use of or reliance on any content, goods or services mentioned in the press release.